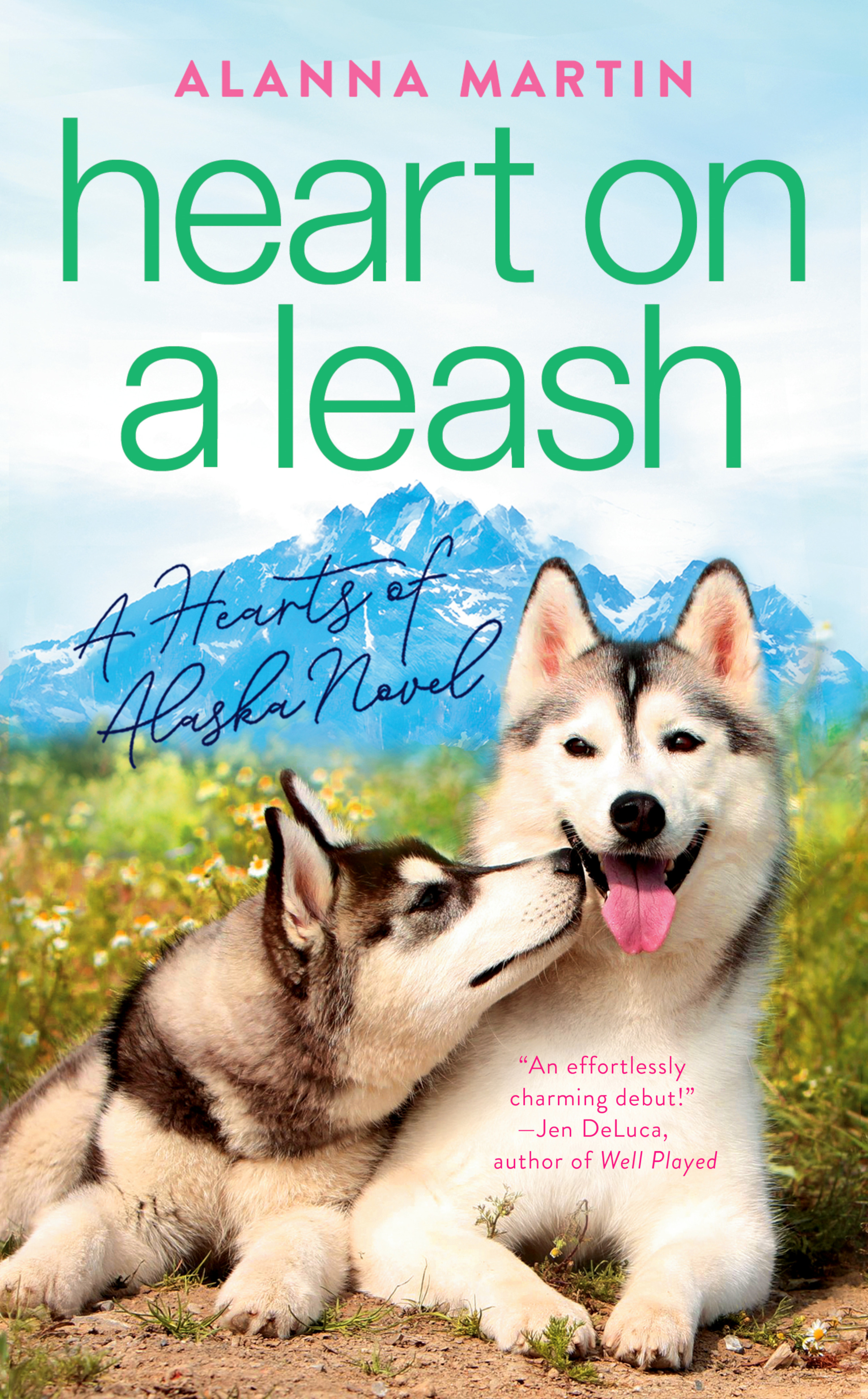 A pack of rescue huskies inspires love and romance in a coastal Alaskan town fractured by feuding families—but can young pups really teach frozen hearts new tricks?
Taylor Lipin has made it her life's mission to leave her hometown and its ridiculous, century-old feud with the Porters behind. But when her sister needs help running the family inn, Taylor agrees to return to Helen, Alaska on a temporary, definitely not longer than two weeks, basis. Or so she thinks, until she's quite literally swept off her feet and into enemy territory by three happy huskies and their drool-worthy owner, Dr. Josh Krane.
Though Josh didn't grow up in Helen with the rest of his Porter cousins, he's heard the stories: Porters rescue huskies. The Lipins are cat people. Keep to your pack. But Taylor is too tempting to give up—plus, his dogs love her.
As Taylor and Josh grow closer, tensions in the town escalate and the need for secrecy starts taking a toll. Soon they'll need to decide whether their newfound love is just a summer fling or if they've found their forever home.
What people are saying:
"In this heartwarming, modern-day version of Romeo and Juliet set in Alaska, Josh's adorable huskies, Pepper, Bella, and Jay, steal the show. This first 'Hearts of Alaska' book promises an entertaining new dog-centered series." —Library Journal 
"An effortlessly charming debut! Heart on a Leash gives us great comedy in the form of feuding-family shenanigans, along with swoony romance … and huskies. What more could you want? This is an engrossing read that will take you on a trip to small-town Alaska and make you fall in love."—Jen DeLuca, author of Well Played
"Heart On A Leash had my heart from page one…Whether you're a dog lover, cat lover, or romance lover, you're sure to fall head over heels for this book."—Sarah Smith, author of Simmer Down
"With two charming leads, three irresistible pups, and a small town unlike any I've read before, Heart on a Leash tugged at my emotions and warmed my soul. The perfect book to snuggle up with and savor."—Rachel Lynn Solomon, author of The Ex-Talk
"A small town romance that defies cliché. Complex family rivalries, swoon-worthy romance, and (of course!) adorable dogs make this a heart-melting love story."—Michelle Hazen, author of Breathe the Sky
"A heartwarming contemporary romance that puts a new spin on the enemies-to lovers trope, Heart on a Leash takes us on an insightful journey of falling in love without the support of family. Sexy and sensitive, the undeniable chemistry between the heroine and hero (and a pack of adorable Huskies) drive the story to its charming conclusion—tail wags and HEA included."—Samantha Vérant, author of The Secret French Recipes of Sophie Valroux